Chat and e-mail support with Romanian
🌟 Join the Team as a Romanian Back Office Specialist! 🌟
Hi there, I'm Milena, your friendly language recruiter at Center Stars – I`m always on the lookout for talented individuals with language skills. Right now,  I have an exciting opportunity for someone who speaks Romanian fluently.
Contact me: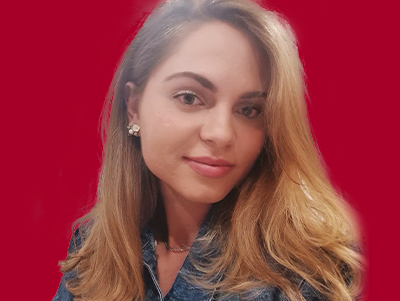 Language Recruiter
Our client, a large international company, is expanding their Romanian team, and we need your help to make it happen. Picture this: you'll be working on a project in the dazzling world of fashion, helping customers with their E-shop inquiries – and the best part? You won't need to pick up the phone; all your magic will happen through the power of the written word.
🌟 Your Mission 🌟 As a Romanian Back Office Specialist, you'll be the behind-the-scenes hero. Your daily tasks will include:
Processing orders and handling cancellations like a pro.
Mastering the art of inputting and managing customer data, orders, and transactions in our systems.
Providing customers with essential information on contractual terms – helping them navigate the fashion wonderland
✨ What We Need from You ✨
Fluent Romanian is a must, and a good command of English is a big plus.
Confidence and professionalism to brighten the team.
An eagle-eye for details – because it's the little things that make a big difference.
🌟 Your Reward 🌟 In return for your dedication, you'll enjoy:
Excellent remuneration that reflects your skills and commitment.
A fabulous social package to keep you feeling your best.
Fully paid comprehensive initial training and onboarding – we'll make sure you're all set to shine.
A bright, modern, and exciting workplace with top-notch staff facilities – because we believe in working in style.
Does this sound like the adventure you've been waiting for?
Apply now to be a part of the team, and if you have any questions, don't hesitate to call or write to me. I'm here to help!
Share This, Choose Your Platform!