Business Travel Advisor with German
We are ✮ Center Stars ✮ – a recruitment company, mainly oriented to language recruitment.
But we are also consultants, talent seekers, and providers of amazing opportunities…
Are you passionate about the world of travel and ready to embark on an exciting new career journey? If you're a fluent German speaker with a zest for adventure, we've got the perfect opportunity for you!
Contact me: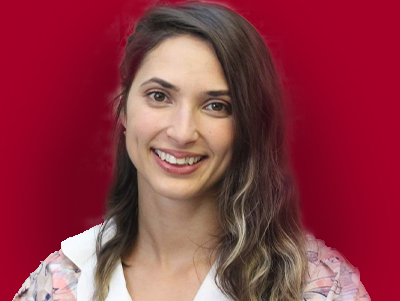 Language Recruiter
Why Choose Us? You will join a family of travel enthusiasts, and we're looking for someone just like you to join our dynamic team. Here's why you should consider becoming a Travel Consultant with us:
⭐B2B Client Communication: As a Travel Consultant, your primary focus will be on building strong relationships with our B2B clients. You'll be the go-to expert for all their travel needs, ensuring their business travel experiences are seamless and unforgettable.
⭐Excellent Salary and Great Social Package: We understand the value of your skills and expertise, which is why we offer a highly competitive salary package that reflects your dedication and commitment to our team
⭐Professional Training and Certification: We believe in investing in our team's growth and development. When you join us, you'll receive top-notch professional training and the opportunity to earn industry-recognized certifications to advance your career.
⭐ Supportive Team Environment: Join a team of like-minded individuals who are enthusiastic about travel and dedicated to helping one another succeed. You'll be part of a collaborative and supportive work culture.
Key Responsibilities:
Engage in B2B client communication, understanding their travel needs and preferences.
Create customized travel itineraries and packages.
Assist clients with booking flights, accommodations, and other travel-related services.
Stay up-to-date with industry trends and travel regulations.
Main Requirements: 
•    Fluent in German and English (written and spoken).
•    Strong communication and interpersonal skills.
•    Previous experience in the travel industry is a plus, but not required.
•    Passion for travel and a desire to share that passion with others.
⭐ If you are not sure about the level of your German knowledge, you can evaluate it here. ⭐
Be informed that we also have a Referral program and if you know someone who would be interested, you will receive a bonus upon successful hiring. Contact us at cs@centerstars.net
Share This, Choose Your Platform!