IT Infrastruktur Berater in Sofia/Bulgarien/Relocation

Wir sind Center Stars – ein Personalvermittlungsunternehmen, das hauptsächlich auf die Sprachvermittlung ausgerichtet ist. Unsere Mission – den Menschen jeden Tag großartige Möglichkeiten zu bieten.
Unser Kunde ist ein Weltmarktführer im IT-Bereich und bietet Entwicklungsmöglichkeiten für alle, die an Technologien interessiert sind, an.
Contact me: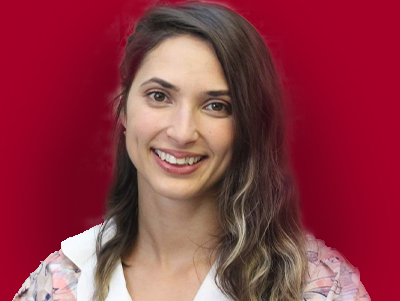 Language Recruiter
Wo arbeitet man?
Der Arbeitsplatz ist in Sofia, Bulgarien und das Unternehmen will gerne Mitarbeiter von Ländern außerhalb der EU wie Serbien, Mazedonien, Moldawien und andere einstellen.
Warum Sofia als Wohnort auswählen?
ein Schmelztiegel verschiedenster Kulturen
ein kleines Wintersportparadies
schönes Wetter und frendliche Leute
leckere Küche
niedrige Lebenshaltungskosten
Worauf kommt es an?
 Anforderungen
Hochschulabschluss oder im Prozess der Erlangung;
Erfahrung als Kunden- oder Technischen Support;
Technisches Verständnis: MS Office, PC – Hardware, Software, OS;
Ausgezeichnete Deutschkenntnisse und herrvoragende Englishkenntnisse;
Ausgezeichnete Kommunikationsfähigkeiten sowie ein sicheres Auftreten im Umgang mit Kunden und ein hohes Maß an Eigenverantwortung und Initiative.
Was wir bieten 
• Wettbewerbsfähiger Löhn;
• Karrierenwachstum und neue Technologien lernen;
• Umzugshilfe für nicht EU-Bewerber;
• Möglichkeit, von zu Hause aus in Sofia oder in modernem Büro zu arbeiten;
• Bonuse und andere soziele Vorteile
Nehmen Sie die Herausforderung an und besetzen Sie im Rahmen einer Festanstellung eine vakante Position als Berater IT-Infrastruktur mit Standort Sofia!
♪ ♪♪ ♪ Klingt toll? ♪♪ ♪ Apply now by sending us your CV in English.
Be informed that we also have a Referral program and if you know someone who would be interested, you will receive a bonus upon successful hiring. Contact us at cs@centerstars.net
Apply now:
Share This, Choose Your Platform!